Ibex
The PLKB Ibex is an open-cell depower foil and a true back-country specialist that can get you safe up any mountain in any wind condition. The Ibex is super rigid due to the H and D ribs, tension straps across the wing and mesh covered inlets for an even stiffer shape. Ibex's Profile and Arc were designed to be as stable as possible. With the use of D ribs, the Ibex lost much of its bridles to increase performance.
The Ibex is made of high quality 40D Canopy and comes with 27 and 29 cells. The Stop 'n Go, 5-line safety guarantuees safe landings on any location. The Ibex is finished with Liros bridles and Ronstan Orbit Blocks for precise handling.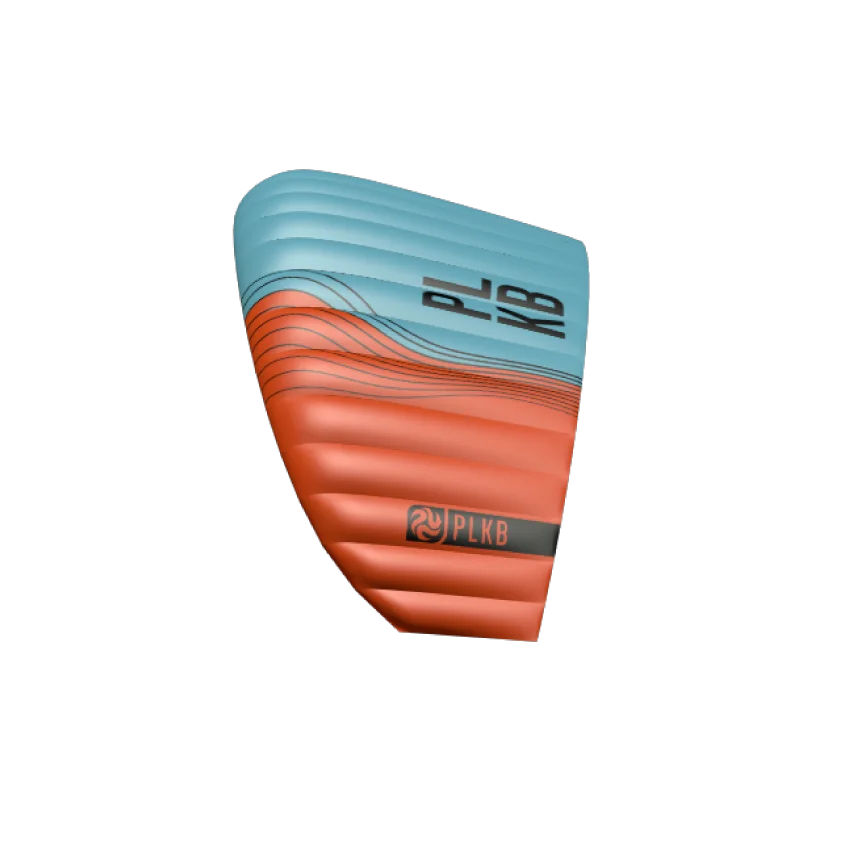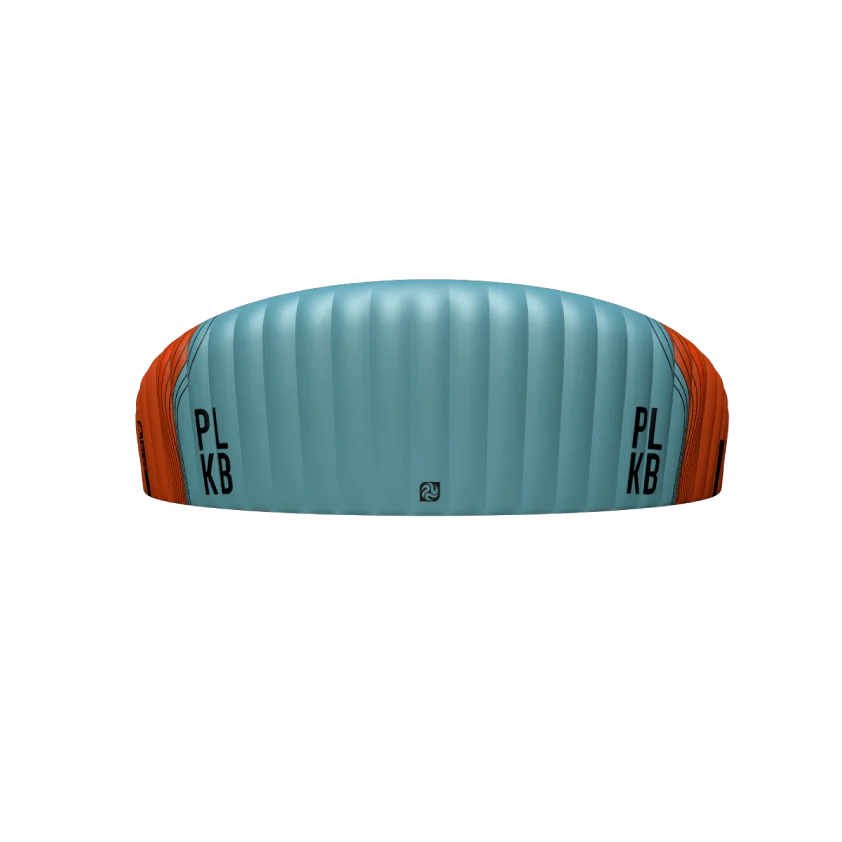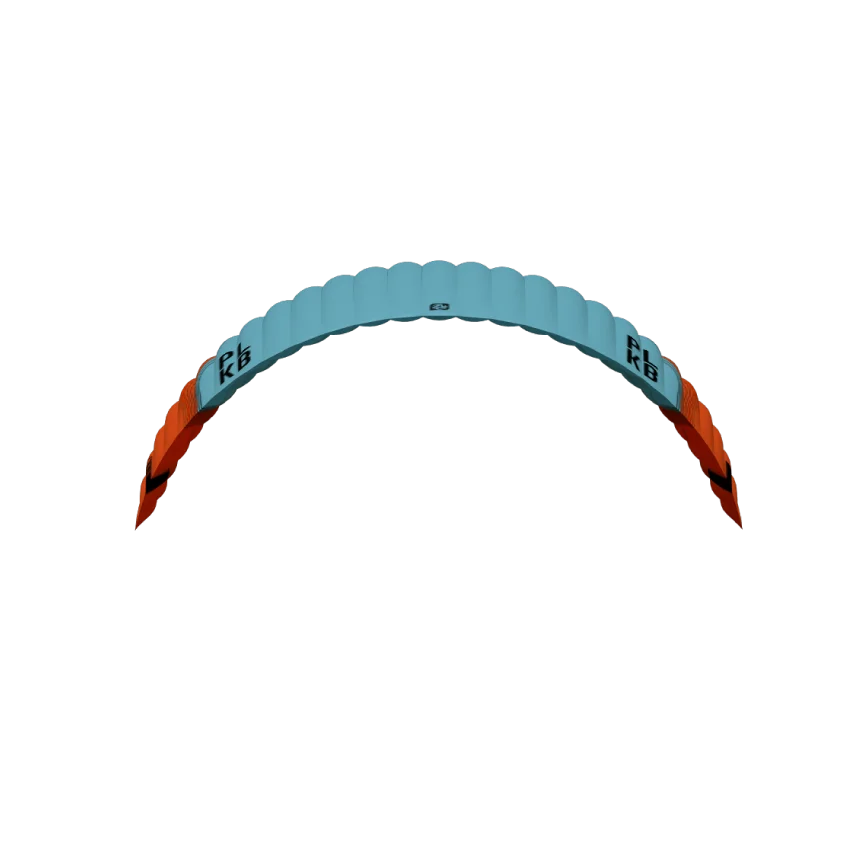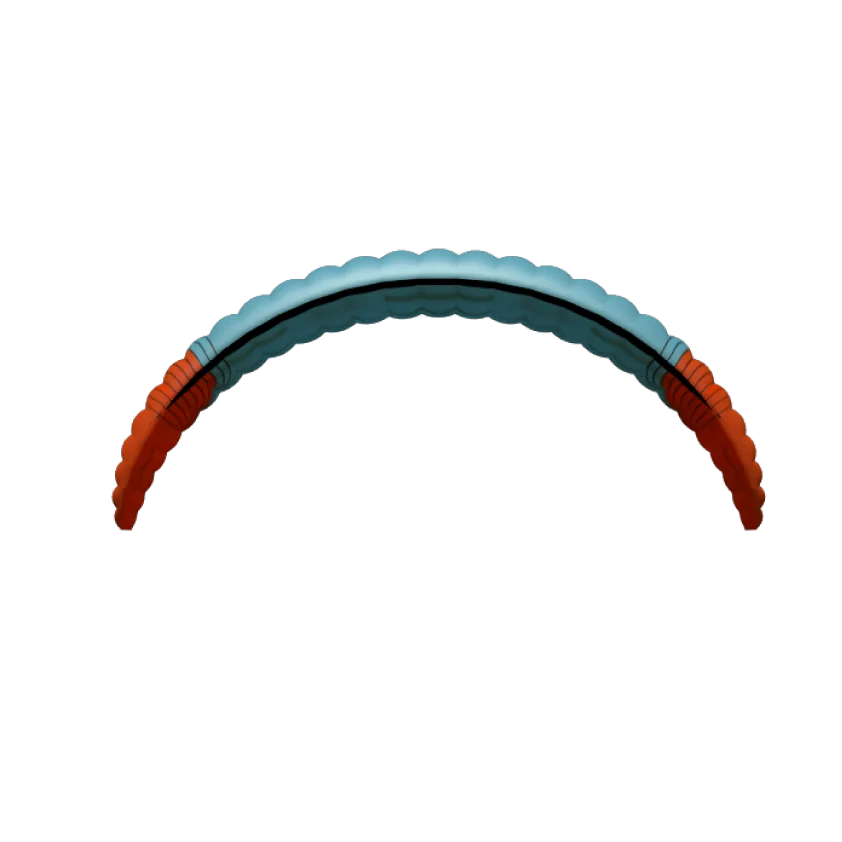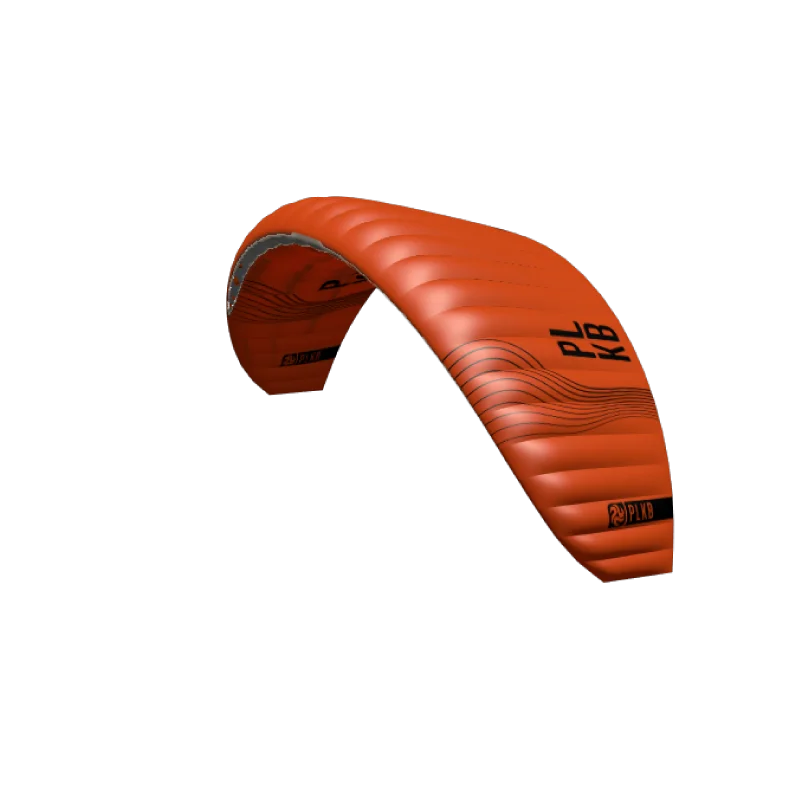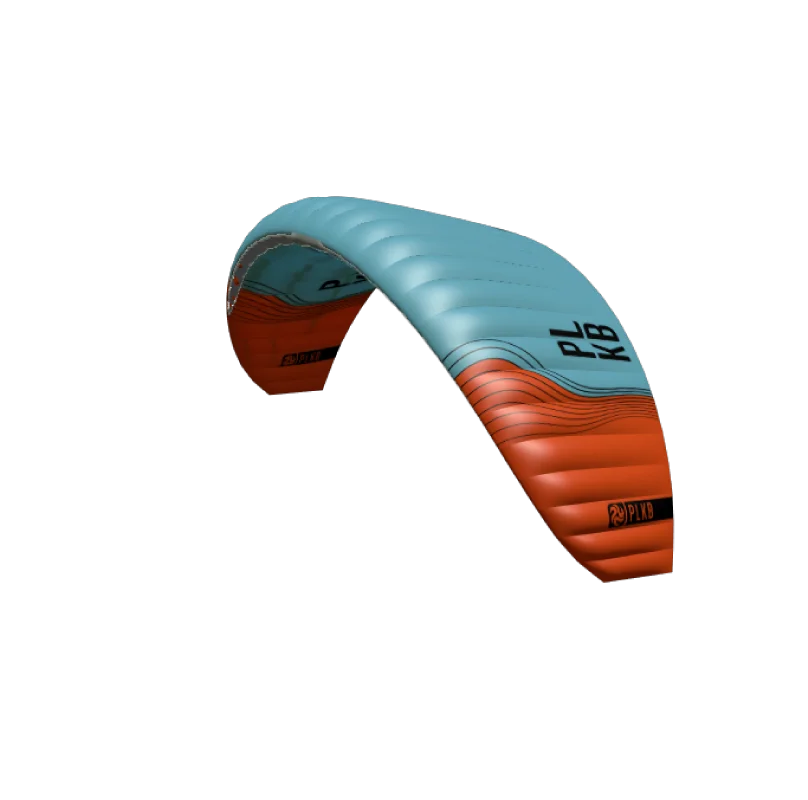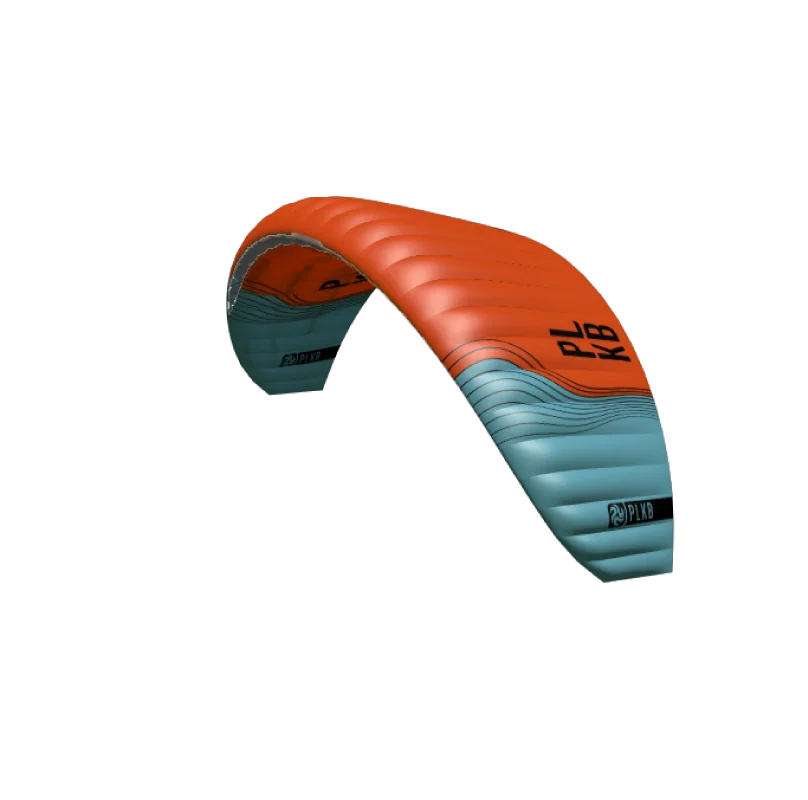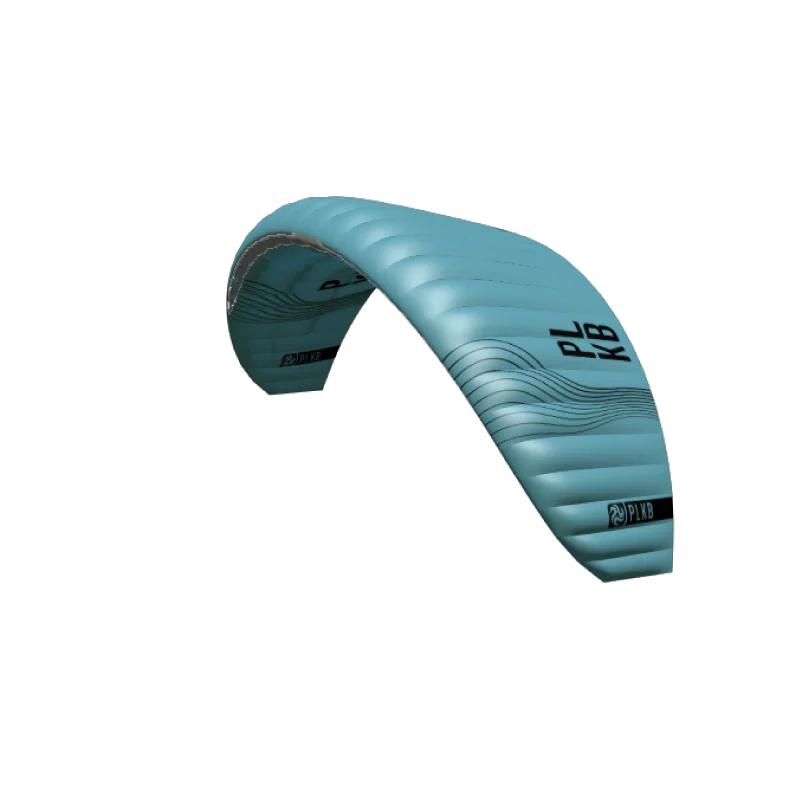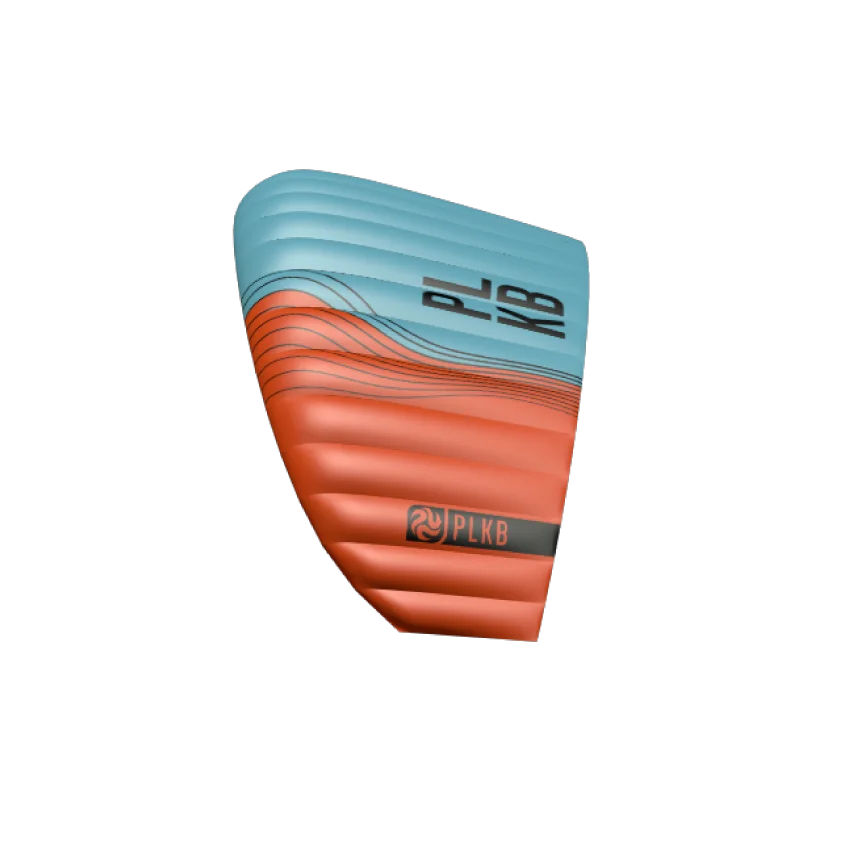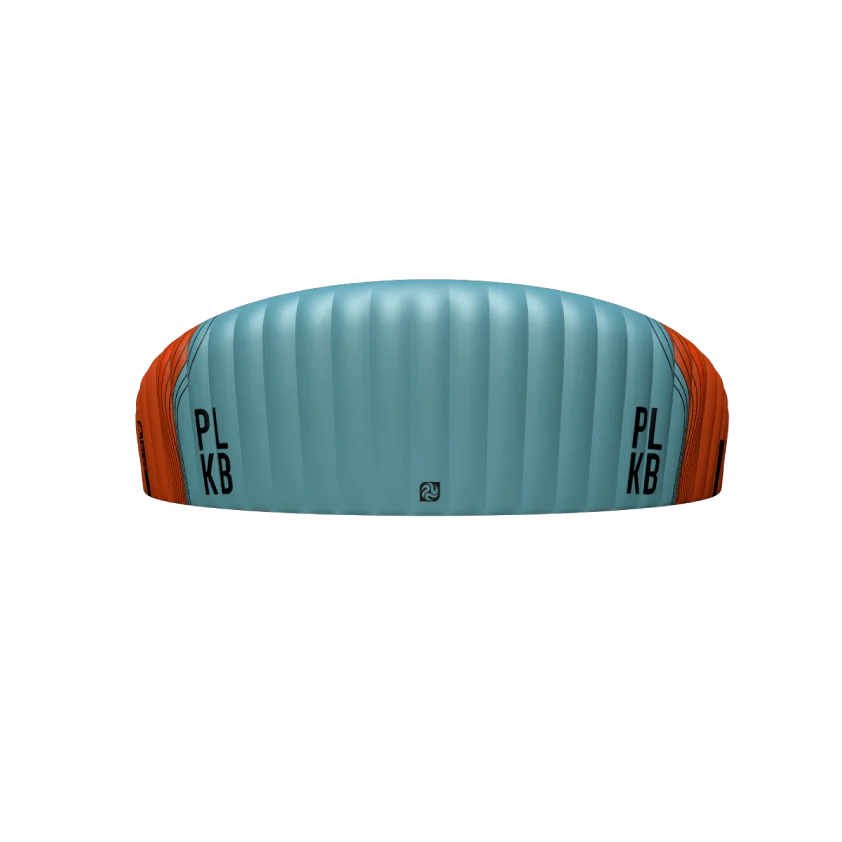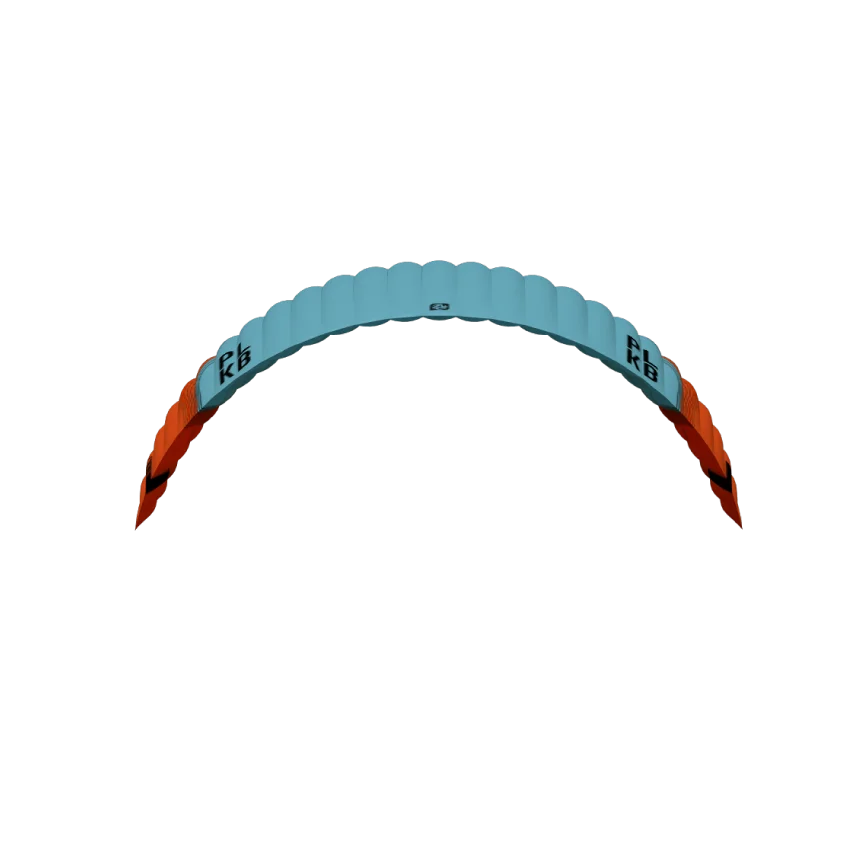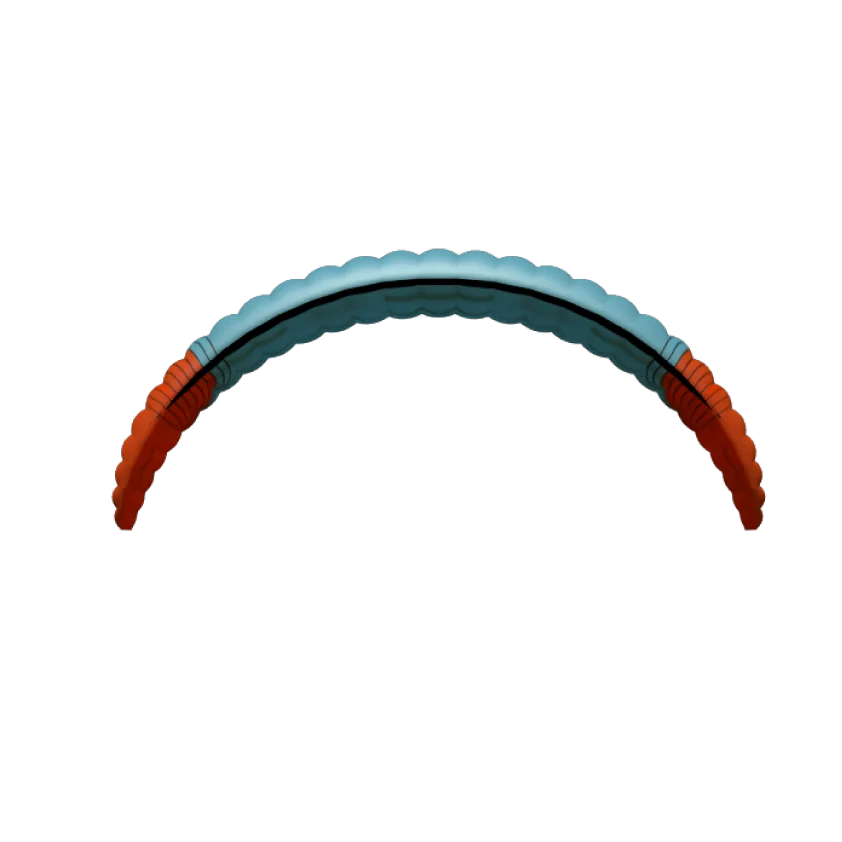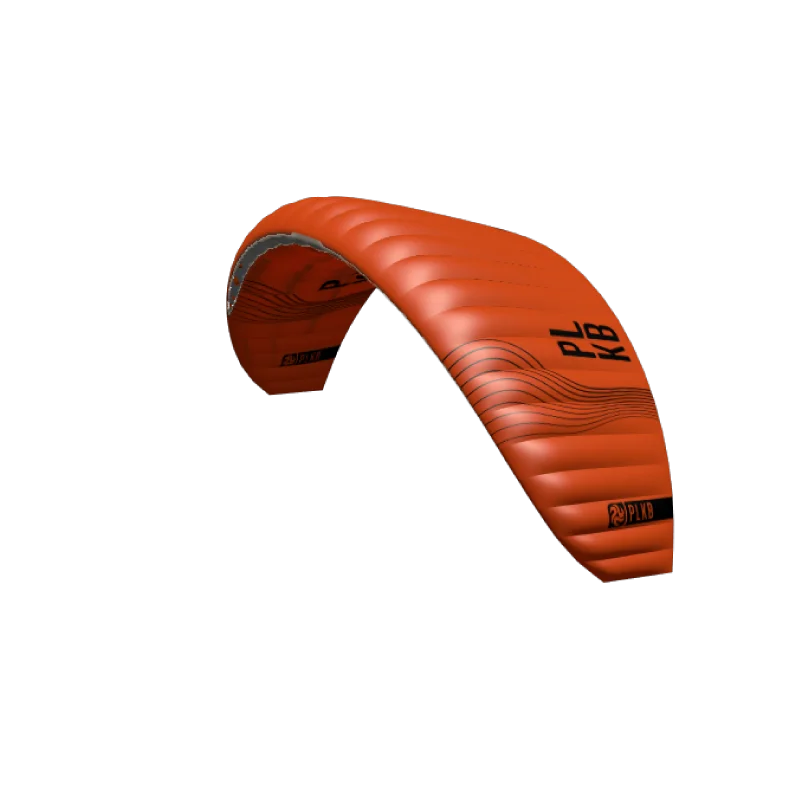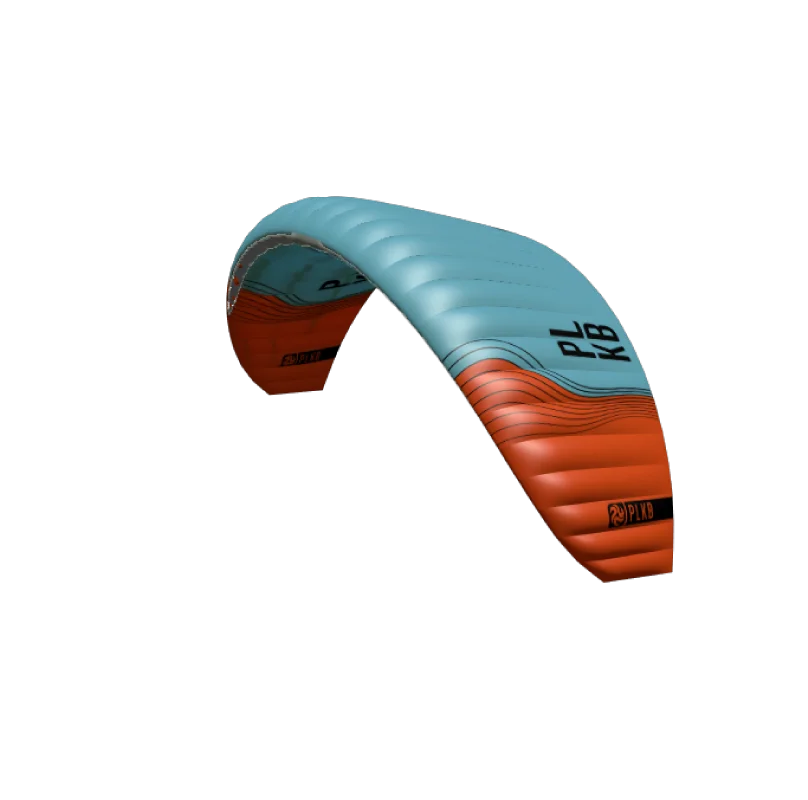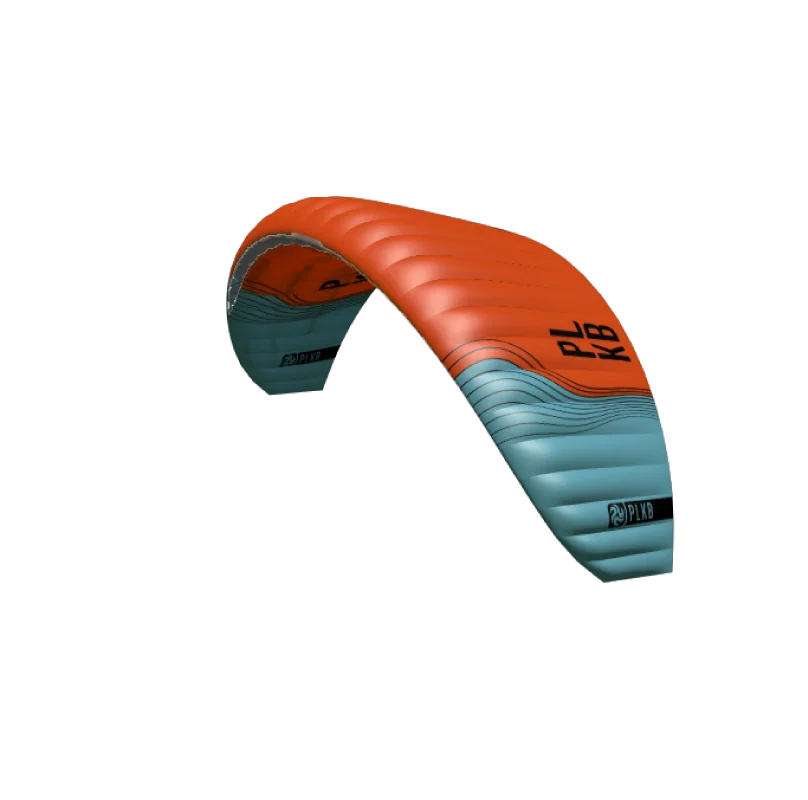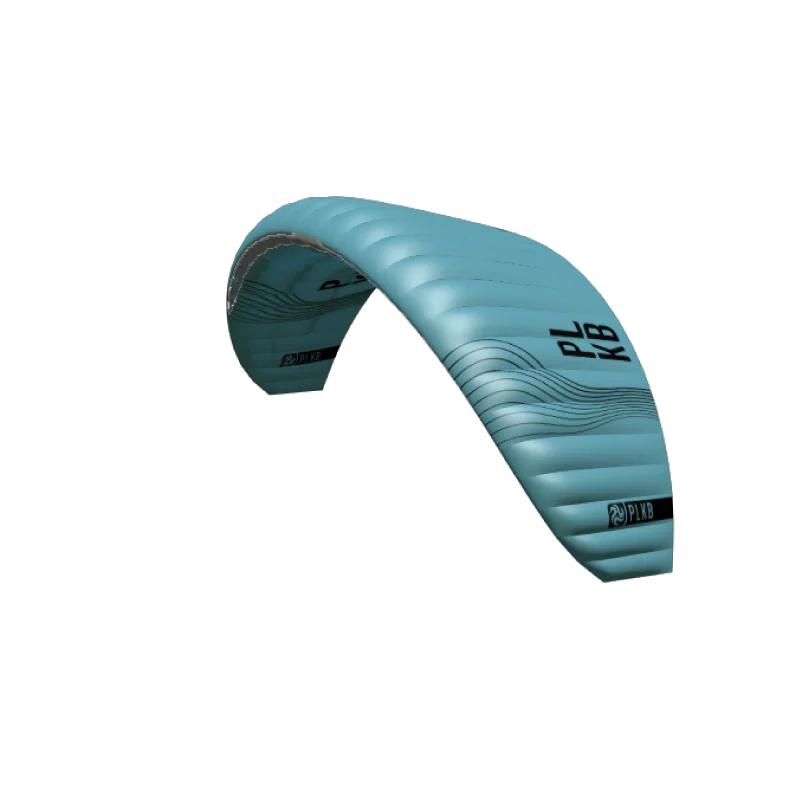 Manuals
Tech Specs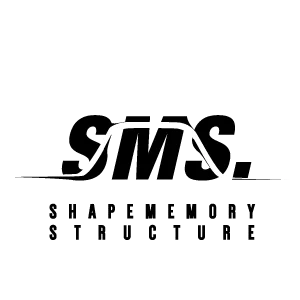 SHAPE MEMORY STRUCTURE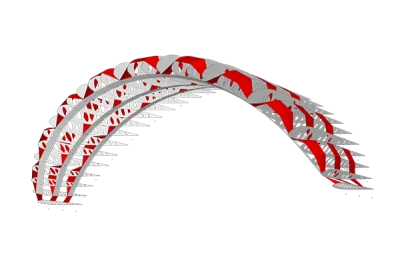 SHAPE MEMORY STRUCTURE
The inside of the kite is designed especially to maximize dimensional stability as well as reduced need for bridle points. The tension straps running along the bottom skin are a technical detail borrowed from the Twinskin/Arc design, and ensures proper bulging of the bottom skin while keeping the tension in check. The clever D and H Ribs allow for evenly spaced out bridle points and create a very rigid frame.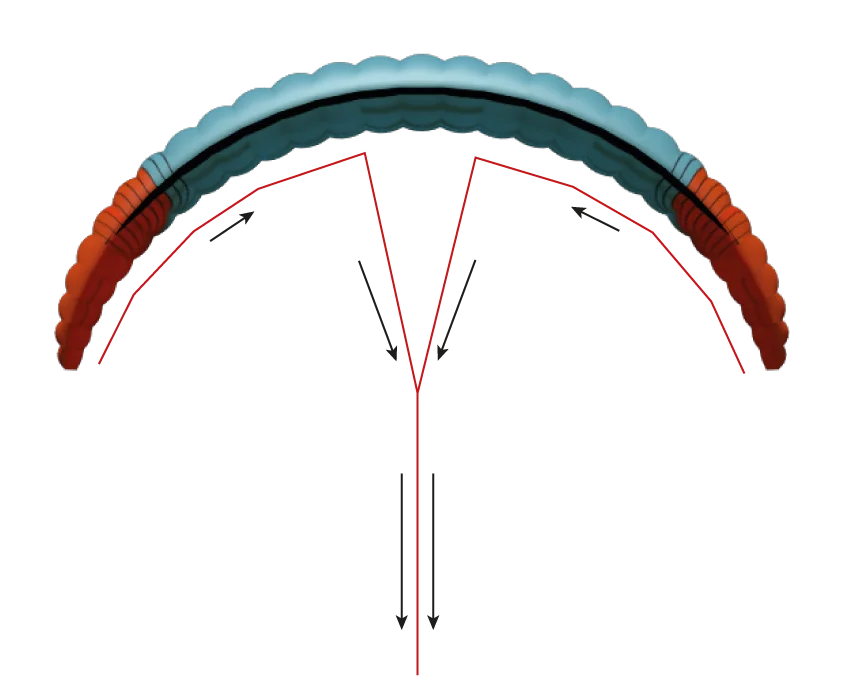 STOP 'N GO SAFETY SYSTEM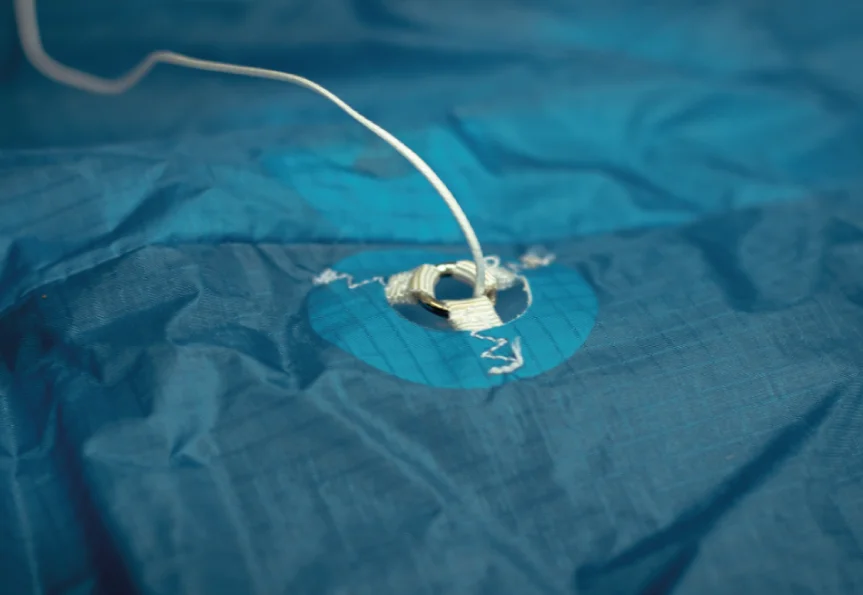 STOP 'N GO SAFETY SYSTEM
The Ibex is equipped with a stop and go safety system that guarantees 100% depower. This system is also completely free of tangles so you can relaunch within seconds and with ease. The Stop and go system can also be used to safely land and secure your kite on the ground.
MEDIUM ASPECT RATIO, HIGH CELL COUNT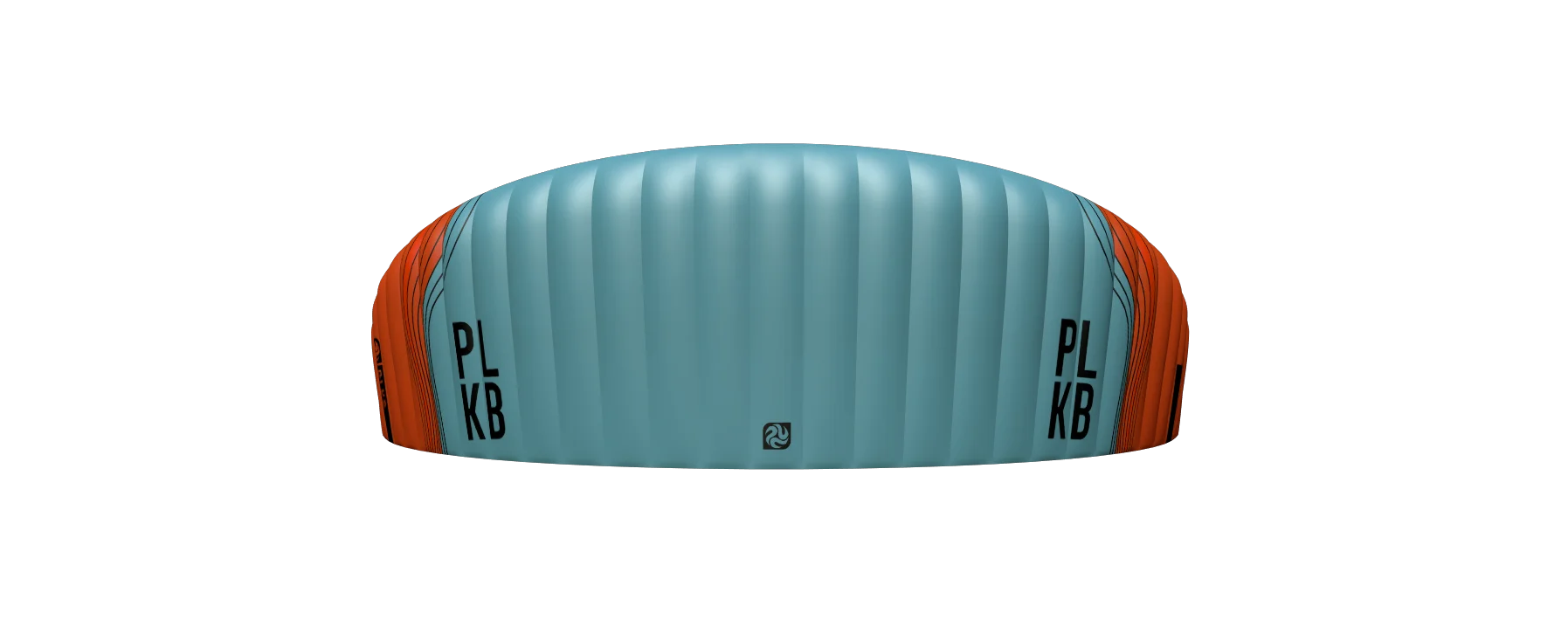 MEDIUM ASPECT RATIO, HIGH CELL COUNT
The Ibex's medium Aspect Ratio and high cell count make for a very slick wing. The Medium Aspect ratio makes the kite highly stable and allows for ease of use in a large wind range.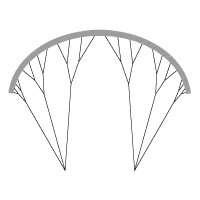 DYNACORE BRIDLES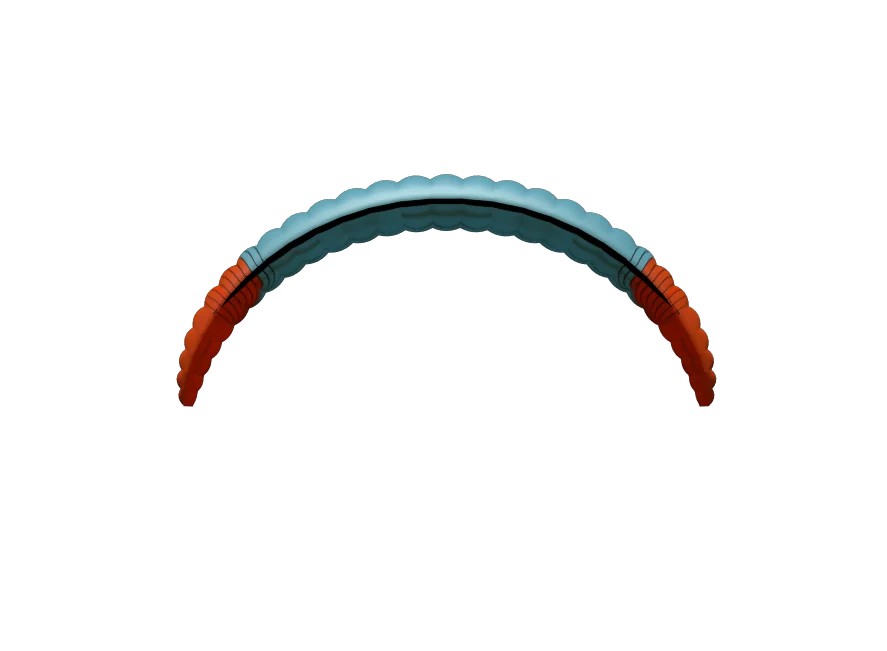 DYNACORE BRIDLES
To make the bridles easy to understand, each Dynacore bridle lines for the A, B, C and brake bridle rows come in a different colour. These different colours offer a clear overview of which line goes where, making it straightforward to set-up the kite or untangle if necessary. Dynacore is a sleeved Dyneema® line, which offers all the benefits of Dyneema® (minimal stretch, direct & responsive steering) but with additional protection.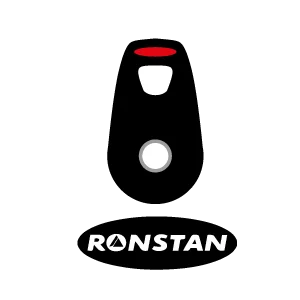 RONSTAN® ORBIT PULLEYS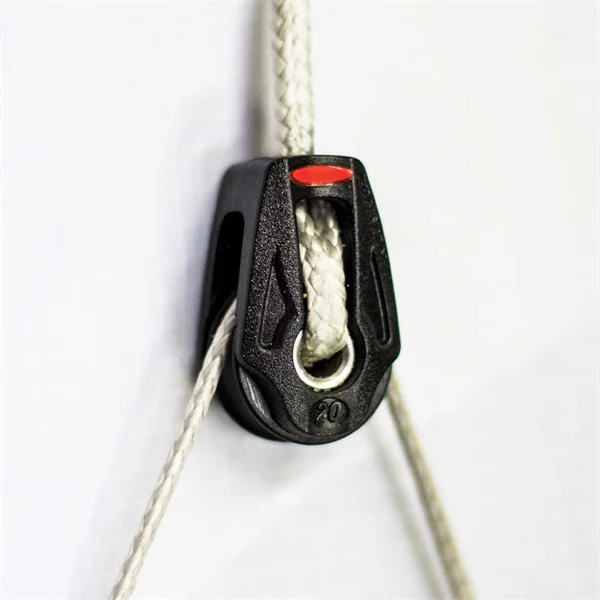 RONSTAN® ORBIT PULLEYS
The Ibex's speed system is constructed with 2×2 Ronstan® Orbit pulleys, these high quality pulleys weigh only 9 grams and allow for loads up to 250Kg. And since the line goes through the bearing, it will always stay connected even in the rare case the pulley gets damaged.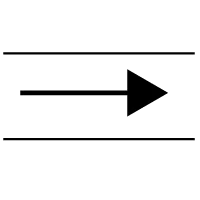 MESH COVERED, REINFORCED AIR INSTAKES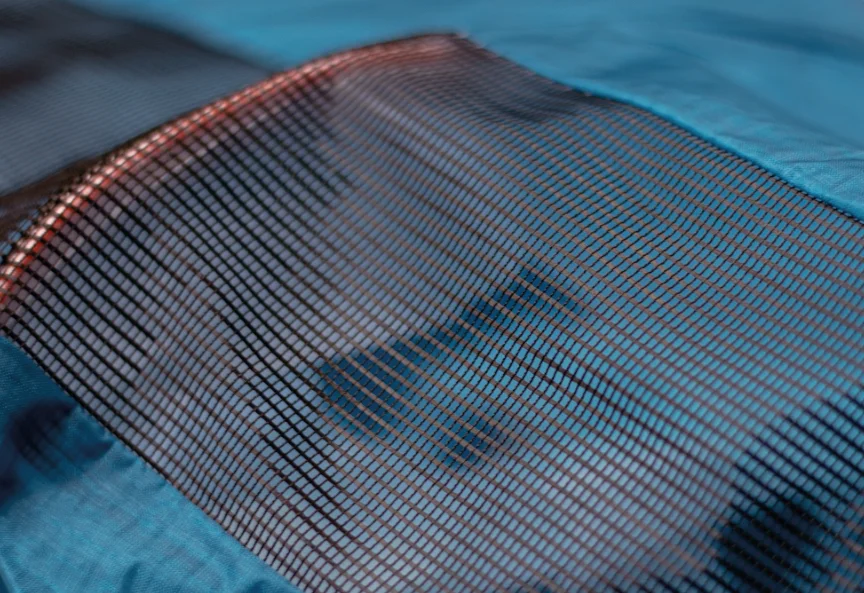 MESH COVERED, REINFORCED AIR INSTAKES
Special 'snag-free' gauze over the air-intakes keeps snow and debris out of the kite. These covered air intakes are also reinforced with webbing sewn into the seams; this result in a very strong construction which helps to keep the inlets in shape.
Comparison
Product
Size



Colour



Canopy Material



Cells



Wind Range (kn)



Bar Size



Weight



PLKB Ibex 4 Orange
4 M
Orange
Standard
27
9-35
S (43 cm)
1.1 kg
PLKB Ibex 6 Blue-Orange
6 M
Blue
Standard
27
8-27
S (43 cm)
1.4 kg
PLKB Ibex 8 Orange-Blue
8 M
Orange
Standard
27
7-25
M (51 cm)
1.8 kg
PLKB Ibex 10 Blue-Orange
10 M
Blue
Standard
29
6-20
M (51 cm)
2.2 kg
PLKB Ibex 12 Blue
12 M
Blue
Standard
29
5-18
M (51 cm) / L (60cm)
2.5 kg
Gallery