Ibex - Snow Adventures
With the Ibex we were looking for a Performance Snow kite without compromises that you could take up any Mountain Adventure. A kite with a large wind range, powerful turning, low side pull and great lift to get airborn if needed. A kite that would be any snowkiters dream to have.

After several years of developing and testing by many riders, the Ibex was finished. It's therefore exciting to present the final piece. With an innovative new shape, the Ibex will raise the bar in snowkites.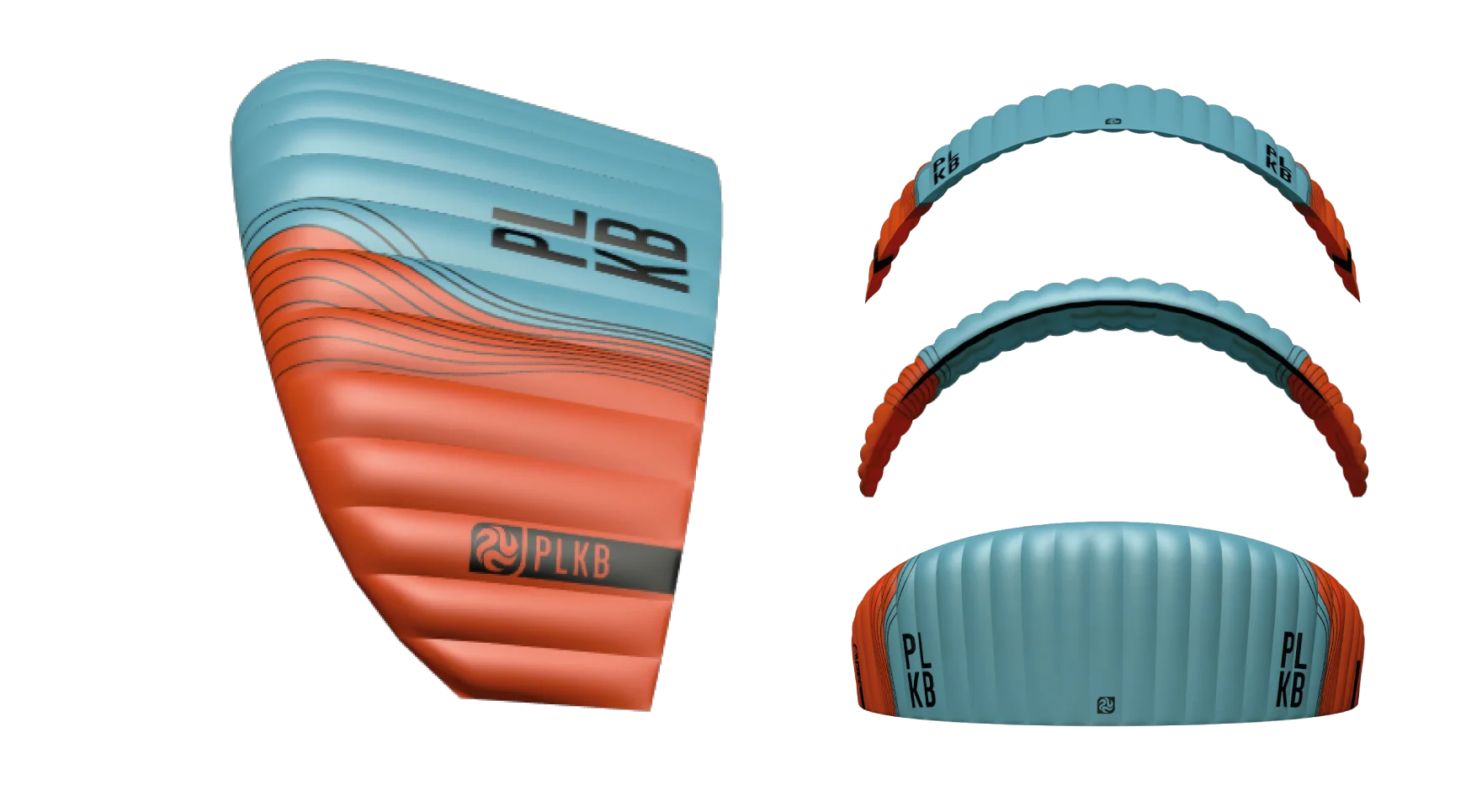 The PLKB Ibex is an open-cell depower foil and a true back-country specialist that can get you safe up any mountain in any wind condition. The Ibex is super rigid due to the H and D ribs, tension straps across the wing and mesh covered inlets for an even stiffer shape. Ibex's Profile and Arc were designed to be as stable as possible. With the use of D ribs, the Ibex lost much of its bridles to increase performance.

The standard Ibex is made with PLKB 40D canopy and comes with 27 and 29 cells. The 5th line safety guarantuees safe landings on any location. The Ibex is finished with Liros bridles and Ronstan Orbit Blocks for precise handling.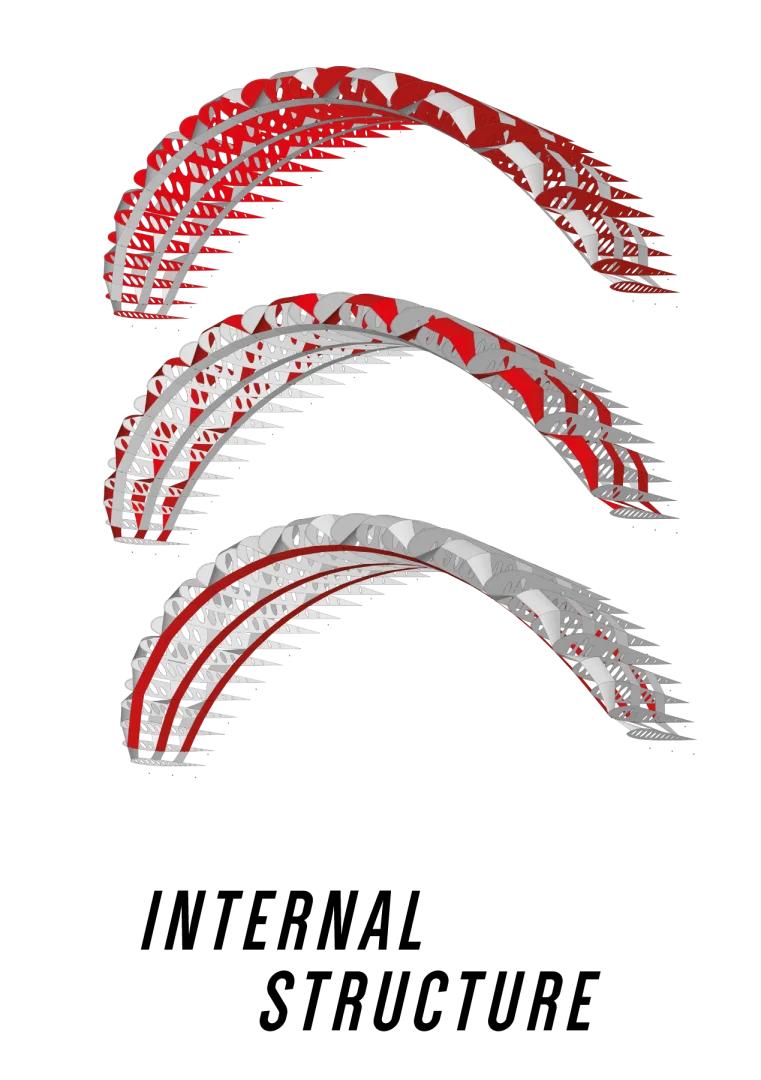 There is more than meets the eye.
The PLKB Ibex is a high performance foil with a medium aspect ratio, making this foil super rigid but agile at the same time. The shape and profile of the Ibex is different from many other foils. The Trailing Edge of the Ibex is more open and longer than the Leading Edge. When depowered, the Ibex has a much larger range to perform. The Ibex is therefor performing optimal from powered to depowered.
Compass Bar snow conversion
Fly the Ibex with the Compass Bar LEI on 22m lines. Note that you need to order the Compass LEI Bar (22m) and complement it with a 5th line set and Brake line. We do not offer a dedicated 5-line bar any longer to stay flexible with demand. Note that the Compass Foil bar has 18m lines and can not be complemented with the 22m 5th line set. The 5th line set will be provided in 18m in 2022.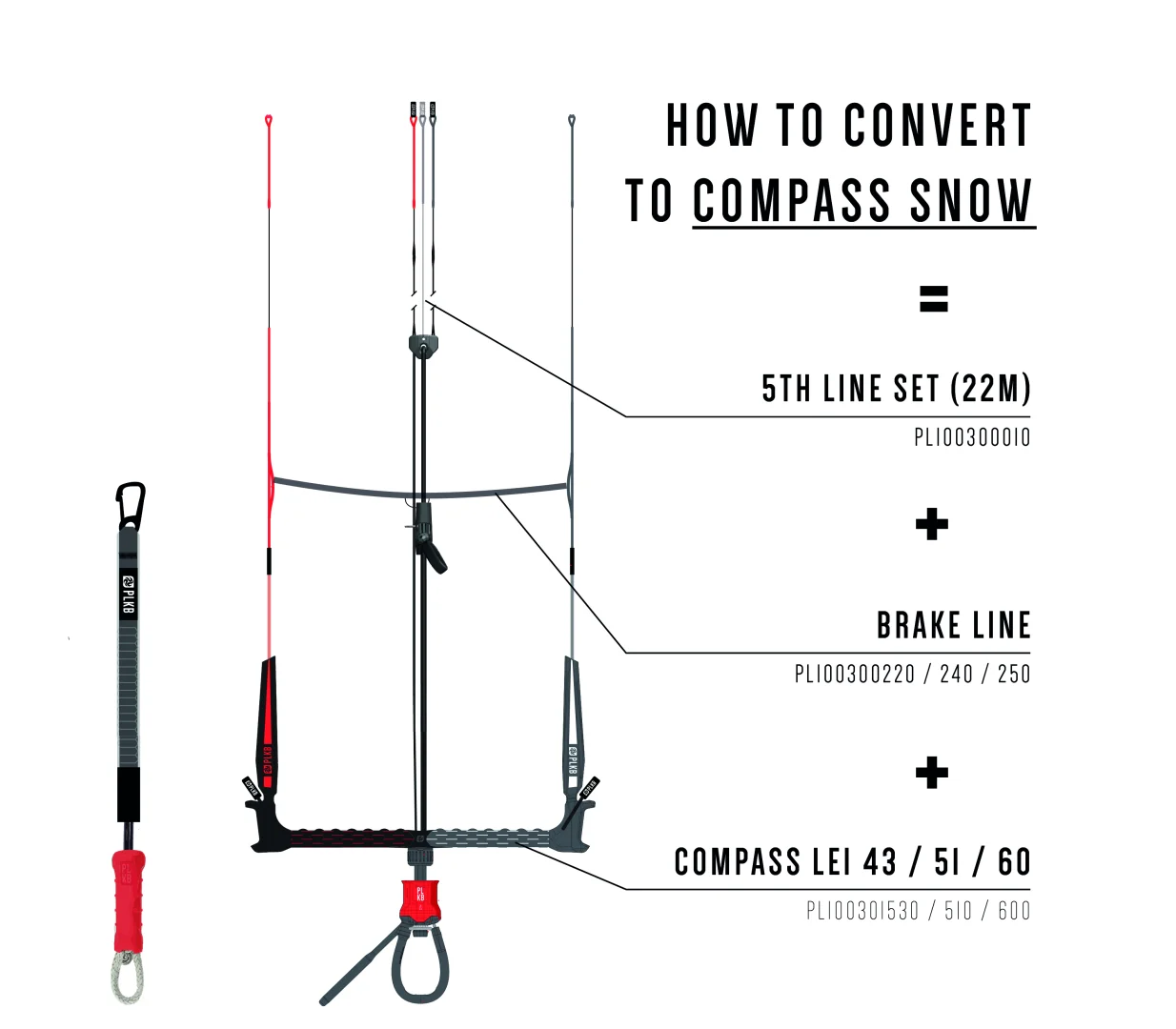 IBEX UL
For maximum performance we introduce the Ibex Ultralight. The Ultralight is made of high quality 32gr Porcher Marine Skytex. Also the Ultralight includes minimum Liros bridles and Ronstan Orbit Blocks to increase performance and precise handling.